Hello from everyone here at Hog Roast Crowborough. We are proud to be considered the leading hog roast suppliers in the Crowborough area of East Sussex. Our committed and creative catering team combine the finest hog roast catering with diverse menus and fantastic freshly made food for all manner of events here in Crowborough.
If you want great food in a scenic setting, Hog Roast Crowborough should be your number one choice for any type of outdoor event.
Unique Hog Roast Catering For Any Occasion
Our hog roasts are perfect for any form of outdoor gathering or al fresco entertaining in Crowborough.  The dream dining option for pork lovers, we can offer you and your guests the number one hog roast catering experience in Crowborough and beyond.
We prepare our hogs onsite using a traditional cooking method that has been around for hundreds of years. There is no better way for enhancing the natural flavour and succulence of pork than by roasting it whole on a spit for a number of hours. As well as being a delicious outdoor dining solution for any number of guests, our hog roasts also deliver an incredibly cost-effective method of providing a lot of people with superior freshly made hot food.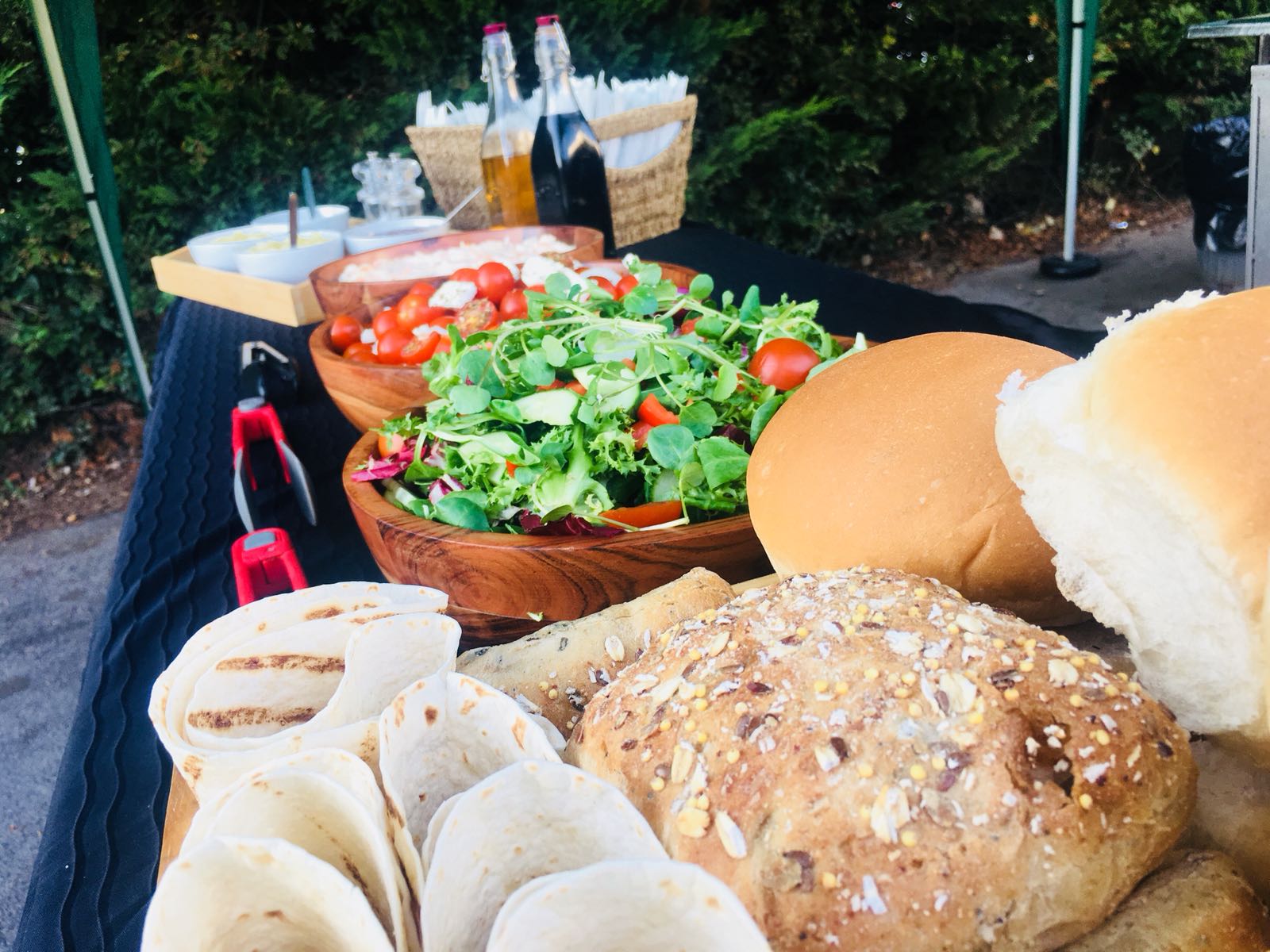 We also have the scope to provide wide ranging catering menus that differ in style and content. We can provide fabulous feasts for informal parties and refined meals for special occasions. All of our menu options accommodate different tastes and dietary requirements, and we can tailor dishes to meet the specific needs of your guests.
A Warm Welcome And Superior Service
Hog Roast Crowborough's friendly and efficient team will give you and your guests a fantastic dining experience from start to finish. In order to offer you the complete package, we understand that the service has to be on par with the food and not only that, the style of service that you receive also has to be in keeping with the occasion and the tone of your event.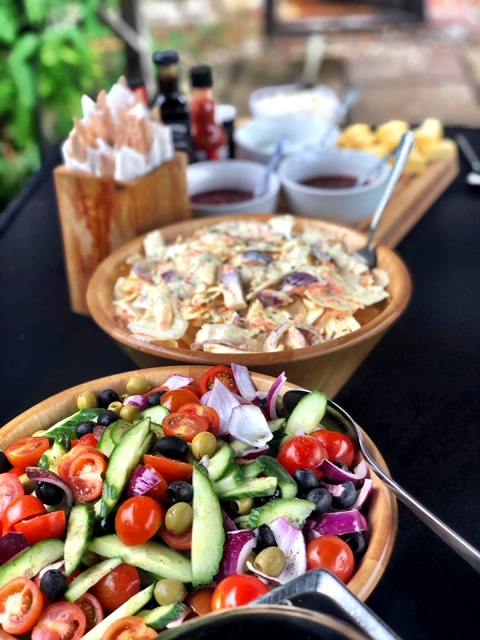 Whether you want friendly and relaxed catering or a more formal and structured event for a fine dining experience, Hog Roast Crowborough's adaptable team will get it absolutely right. If you would prefer a buffet, our multi-skilled catering team will make sure the service runs smoothly, everyone is well fed, and all of your guests feel welcome and well taken care of. If you would like a sit-down meal, we can provide poised and professional waiting staff, along with a hospitable front of house team to greet your guests in style with a canapé and drinks reception if desired.
Whatever type of catering package you opt for, we will make sure that the standard and style of service you receive is just as impressive as the quality of the food.
Booking Hog Roast Crowborough For Your Event
Our flexible approach to event catering in Crowborough enables us to offer your catering services all year round for any occasion. As we provide bespoke catering solutions for our clients in Crowborough, rather than generic set menus, we will offer you a price based on your specific requirements after we have talked through the best menu options for your event. When you have decided on the specifics of your menu with support from our expert team, we can provide you with a free quote for your event, which we're sure you will be very happy with.
Hog Roast Crowborough can be easily reached by phone or email, and if you want to make a provisional enquiry about your catering requirements, you can simply complete our online query form and we will be back to you at a time that suits you. If you would like to see some examples of our delicious hog roast catering for various events, please check out our Facebook page to whet your appetite!